A leader in complete piano restoration, Russell D. Berkley rebuilds and refinishes all makes, models and years of fine pianos. Call him today at 858-488-5810.
100% Solar-Powered Shop • Paperless Billing
Over time a piano's components wear and the wood weakens. Strings break, the action becomes less responsive, dynamic range is lost, and squeaks and rattles develop. From minor repairs like cleaning, tightening and lubrication, to complete reconditioning, Russell Berkley's commitment to quality ensures that your piano will look and sound like it did when it left the showroom floor. Email Russell, or call him today at 858-488-5810 to discuss your fine piano's needs.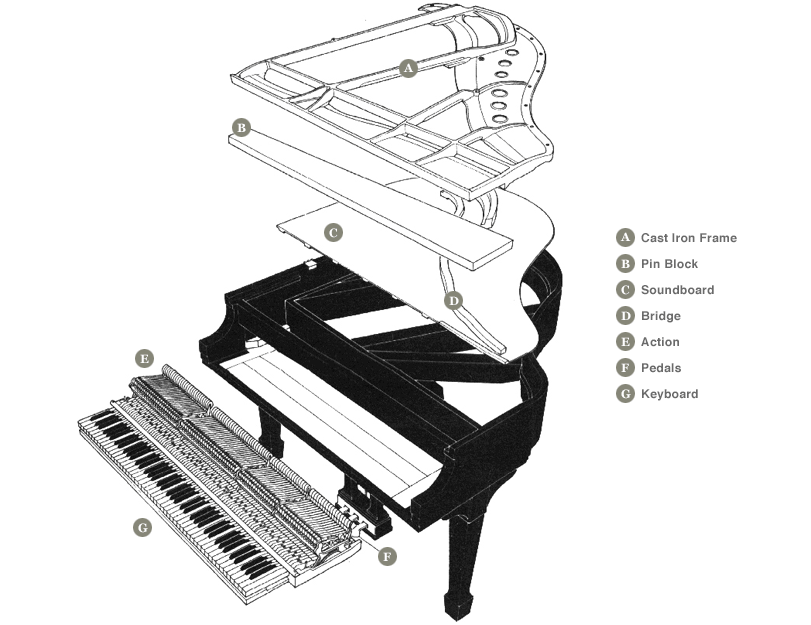 "Honest, reliable and a consumate professional in his craft."
Rich Redditt, Carlsbad, CA